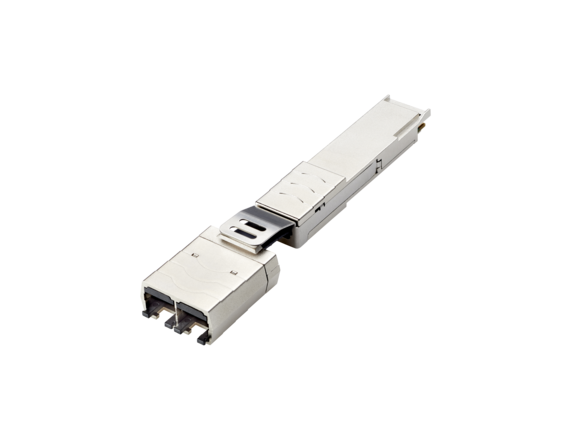 Would you like to use high-performance QSFP+ transceivers for both Ethernet and storage connections? The HPE Synergy 40GbE/4x10GbE/4x8Gb FC QSFP+ Transceiver delivers a full-duplex optical module with four independent transmit and receive channels supporting multiple data rate configurations including 40 GbE, 4x8 Gb and 4x10 GbE for high-density applications and improving performance.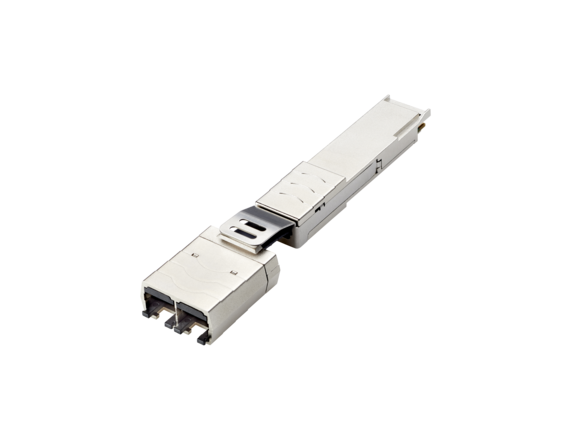 Would you like an easy connection between HPE Synergy Image Steamer and HPE Synergy Interconnect Modules? The HPE Synergy Dual 10GBASE-T QSFP+ 30m RJ45 Transceiver is designed to convert the QSFP+ ports into dual 10GBASE-T ports on HPE Synergy 40Gb F8 Switch Module or HPE Virtual Connect 40Gb F8 Module for HPE Synergy. This conversion allows you to connect HPE Synergy Interconnect Modules with HPE Synergy Image Streamer using RJ45 cables, enabling integration of stateless provisioning with Synergy software-defined intelligence connected to Synergy server profiles. In addition to a connection with HPE Synergy Image Streamer, this transceiver provides dual 10 Gb connections through a QSFP+ port on the HPE Synergy Interconnect Modules for other high speed communication links that require 10GbE over Cat 6a/7 cables.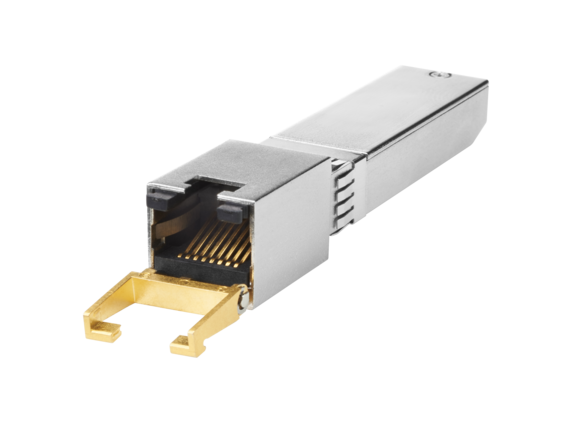 Can data center save costs by using low-cost RJ45 copper cables for 10GbE connection? The HPE 10GBase-T SFP+ Transceiver can convert a 10 Gb SFP+ port on an Hewlett Packard Enterprise switch to a 10GBase-T connection. It is specifically designed for high speed communication links that require 10 Gigabit Ethernet over Cat 6a/7 cable. This SFP+ transceiver offers 10 Gb/s communication over RJ45 copper cables.
Added to Your Shopping Cart
Product Availability by Store Location
Max 4 items can be added for comparison.