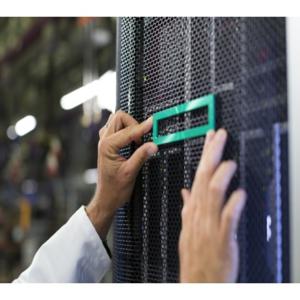 HPE Power Protector
Increase stability and security in your data center
HPE Power Protector gives you the ability to establish power failure policies and automatically respond 24×7 to power faults or security risks without IT administrators present. Prioritize shutdowns in the event of a power failure to ensure that your data and hardware are fully protected. Delay restart based on defined load segments after a shutdown to sequence the startup of system components and perform UPS diagnostics to ensure the availability of adequate battery backup times.

Simplify management of UPS functions
Simple, effective management of environments, one UPS at a time. For users wanting ease of use, this is the tool to use. From load segmentation to power down prioritization and alert management, this tool offers everything needed from a single console. It even offers remote access via a web browser with secure SSL authentication. Simple, easy to read status ""gauges"" offer monitoring at a glance.
Image may differ from actual product
Max 4 items can be added for comparison.