HPE Apollo 2000 Gen10 Plus System
HPE Apollo 2000 Gen10 Plus System
Do you need a dense, scalable building block to meet changing demands as you continue on your digital transformation journey?

Hewlett Packard Enterprise is bringing the power of supercomputing to data centers of any size. The density-optimized HPE Apollo 2000 Gen10 Plus System with a shared infrastructure chassis and support for up to four HPE ProLiant Gen10 Plus hot-plug servers allows you to maximize your rack space. Server nodes can be serviced without impacting operation of other nodes in the same chassis to provide increased server up-time. It delivers the flexibility to tailor the system to the precise needs of your demanding high-performance computing (HPC) workload with the right compute, flexible I/O, and storage options. The system can be deployed with a single server, leaving room to scale as customer's needs grow. The system has been purpose-built to address the requirements of HPC applications such as manufacturing, oil and gas, life sciences, and financial services.
Image may differ from actual product
More Information
0

items
Selected for comparison
HPE Apollo n2600 Gen10 Plus Small Form Factor Configure-to-order Chassis
HPE Apollo n2600 Gen10 Plus Small Form Factor Configure-to-order Chassis supports up to 4 1U, half width HPE ProLiant XL225n servers per chassis
---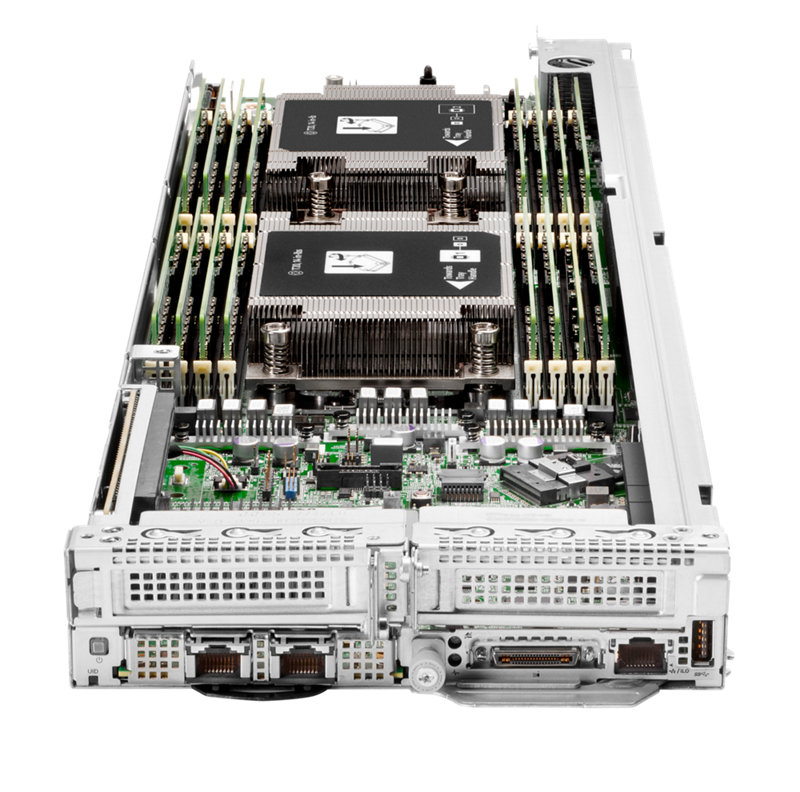 HPE ProLiant XL225n Gen10 Plus 1U Node Configure-to-order Server
HPE ProLiant XL225n Gen10 Plus 1U Node Configure-to-order Server
---
What's New
New flexible infrastructure offers multiple storage options, eight memory channels and 3200 MT/s memory, PCIe Gen4, and support for processors over 200W for improved application performance.
Secure from the start with firmware anchored into silicon with HPE iLO 5 and silicon root of trust for the highest level of system security.
Support for the full stack of 2nd generation AMD® EPYC™ 7000 Series processors in the HPE ProLiant XL225n Gen10 Plus server.
Comprehensive manageability including an extensive set of tools for node to rack management.
Key Features
System Performance and Optimization
The HPE Apollo 2000 Gen10 Plus System delivers 4x [1] density than 1U servers—four 1U servers in a 2U chassis. This allows you to maximize your data center footprint.
Expanded power capability with 3000W power supplies that deliver N+N power availability.
High speed infrastructure built on the latest industry standard components provides high performance to accelerate application.
Comprehensive Server Security and Management
Only HPE offers the industry standard server with firmware anchored into silicon with HPE iLO 5 and Silicon Root of Trust.Tied into the Silicon Root of Trust is the AMD Secure Processor, a dedicated security processor embedded in the AMD EPYC system on a chip (SoC).
Secure recovery recovers firmware to last known good state if code is compromised to limit system disruption.
Firmware Runtime Validation provides a daily firmware check and alert of compromised code so that issues are contained rather than impacting the system.
HPE Performance Cluster Manager (HPCM) is a fully integrated system management software offering administrators all the functionalities they need to manage their clusters.
Shared infrastructure enables more efficient system management.
Flexible Scale-out Building Block
The HPE Apollo 2000 Gen10 Plus System allows you to scale to many servers so that customers have future proof expansion capacity.
Provides storage and I/O flexibility to help optimize for performance or economy to get to the right compute for the right workload.
Multiple storage chassis options from 0 to 24 SFF SAS/SATA drives and support for NVMe drives.
Right Compute and Storage for Every Workload
The HPE ProLiant XL225n Gen10 Plus server is a 2P/1U half width server tray built on the AMD EPYC 7002 processors. The tray supports up to 16 DIMMS per processor, multiple networking options including high speed fabrics and 2 PCIe Gen4 slots. Up to four server trays are supported per chassis.
The n2600 chassis offers multiple back plane options including 0 and 8 SFF SAS/SATA/NVMe good for a variety of HPC applications and 24 SFF SAS/SATA drives ideal for enterprise workloads. Each chassis supports 5 single rotor fans, has an integrated RCM [2] option and supports up to two power supplies
[1] 2U Apollo 2000 Gen10 Plus System chassis can accommodate 4 nodes per 2U vs 1 node in 2U with traditional rack mount servers.
[2] Rack Consolidation Module - optional module that allows HPE iLO aggregation at the chassis level and also has the port for the HPE Advanced Power Manager. The RCM consists of two HPE iLO ports for redundancy. It can also be daisy chained to connect to a top of the rack (TOR) management switches.
Related Links
Hewlett Packard Enterprise Services
AMD is a trademark of Advanced Micro Devices, Inc. All third-party marks are property of their respective owners.
Max 4 items can be added for comparison.