HPE Startup 3PAR 7000 HDD-SSD Drive SVC
HPE Installation and Startup 3PAR 7000 HDD-SSD Drive Service
For a smooth startup, HPE 3PAR 7000 Software Installation and Startup Service provides deployment of customers' HPE 3PAR 7000 software, helping to ensure proper installation in their storage environment as well as helping them increase the benefit from their storage investment. Complementing the new HPE 3PAR 7000 storage software, HPE 3PAR 7000 Software Installation and Startup Service provides the necessary activities required to deploy licensed HPE 3PAR 7000 software products into operation. With the assistance of designated IT storage administrator, an HPE service specialist deploys the HPE 3PAR 7000 software. This service is applicable only for supported environments. Scripting is not within the scope of the service but can be accommodated at additional cost (Scripting can help enable integration and end-to-end automation within customer's organization environment.). The service includes the following: • For new arrays, configuration and presentation of a test virtual volume using non-production data for up to two hosts • For array upgrades, installation and configuration of the array upgrade products as further detailed below Reconfiguration of your existing array—for example, Virtual Volumes, hosts, or a SAN—is outside the scope of this service. For installation of the array into a rack you supply, assembly, configuration, and positioning of the rack are excluded from this service. Please refer to additional exclusions in the 'Service limitations' section below.
Image may differ from actual product
More Information
0

items
Selected for comparison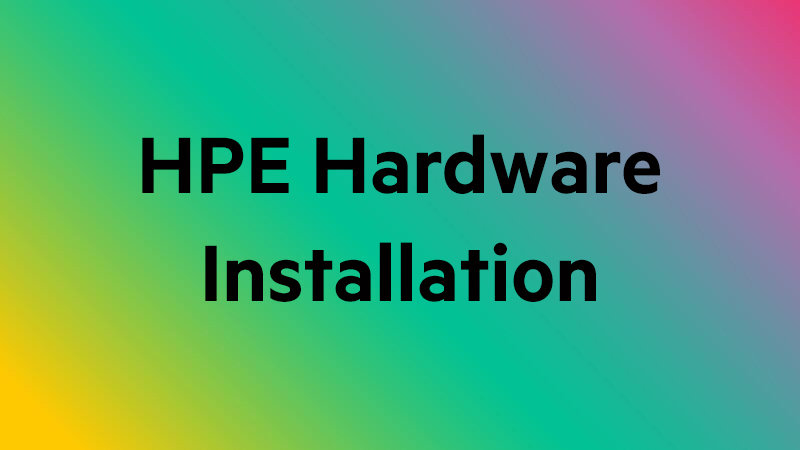 HPE Installation and Startup 3PAR 7000 HDD-SSD Drive Service
---
Key Features
Allows your IT resources to stay focused on their core tasks and priorities
Can help reduce implementation time, as well as the impact on and risk to your storage environment
Designed to help ensure a successful implementation
Provides service delivered by a trained specialist
Helps you more effectively utilize your HPE 3PAR StoreServ 7000 Storage, thanks to the knowledge you gain from the service specialist during delivery of the service
Max 4 items can be added for comparison.