HPE IMC MPLS VPN Manager Software
HPE IMC MPLS VPN Software Module with 50-node E-LTU
HPE IMC MPLS VPN Manager Software is an HPE Intelligent Management Center (IMC) optional module that provides features for all aspects of Multiprotocol Label Switching (MPLS) VPN management. Features include VPN auto-discovery, topology, monitoring, auditing, resource allocation, and performance evaluation.

Additional features of the HPE IMC MPLS VPN Manager Software include a traffic engineering component that helps operators monitor an entire network and deliver service quality by distributing appropriate network resources as needed.
*Image may differ from actual product
More Information
0

items
Selected for comparison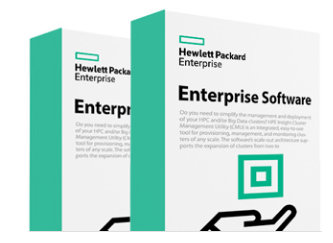 HPE IMC MPLS VPN Software Module with 50-node E-LTU
Electronic license for HPE IMC Multiprotocol Label Switching VPN module for 50 nodes
---
Faster resolution from specially trained, solution-oriented advanced resources
Recommendations for firmware version and software patching on supported products
Identification of risks and issues through regular device-based proactive scans
Basic Software Support and Collaborative Call Management for selected non-HPE software on eligible HPE hardware products
Knowledge database and HPE Support Center access
Knowledge database and HPE Support Center access Access to firmware updates (for eligible products)
Access to a remote HPE Technical Account Manager who can provide advice and guidance
Max 4 items can be added for comparison.