HPE IMC Service Health Manager Software
HPE IMC Service Health Manager Software Module E-LTU
HPE IMC Service Health Manager (SHM) Software is an Intelligent Management Center (IMC) optional module providing end-to-end service monitoring and service through visualization of infrastructure or network variances in the service path. It leverages data derived from other IMC components to yield critical performance metrics and aggregates key performance indicators to generate key quality indicator metrics.

Key quality indicators (KQIs) provide a visual representation for network administrators on their defined services and take proactive measures to maintain service level agreements.
QuickSpecs
QuickSpecs
QuickSpecs (PDF)
QuickSpecs (HTML)
Fulfilled by
$4,079.99
Image may differ from actual product
More Information
0

items
Selected for comparison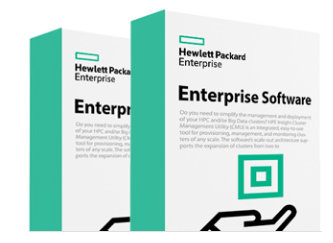 HPE IMC Service Health Manager Software Module E-LTU
Electronic license for HPE IMC Service Health Manager module
---
What's New
Define key performance indicators and KQIs to measure network quality and maintain service-level agreements.
Multivendor device management.
Real-time monitoring, audit, and alarm of NQA instances.
Comprehensive and periodic service health measurement reports.
Key Features
Gain End-to-end Network Health Metrics
The HPE IMC Service Health Manager (SHM) Software allows the network administrator to collect key performance indicators to measure network performance. This information can identify real-time hot spots and maintain optimum system wide performance.
Predefine extensive key quality indicators (KQIs) like device status and link quality to provide and improve client experiences.
Use the visual service modeling to define service-related resources and create evaluation policies to obtain a holistic view of the service.
Monitor the System Real-time and Maintain Network Quality Assurance (NQA)
The HPE IMC Service Health Manager (SHM) Software monitors delay, jitter, packet loss, and throughput of different services, including voice, video, network connectivity, and VPN Routing and Forwarding (VRF) to assist the network administrator in maintaining network quality.
Leverage multi-vendor device management for monitoring across the devices, operating systems, hardware, and types from a single application.
Provides audit alerts in real-time when the configuration cannot collect data normally.
Monitor service health with comprehensive reports delivered daily, weekly, monthly, and annually.
Max 4 items can be added for comparison.