HPE Virtual Network Services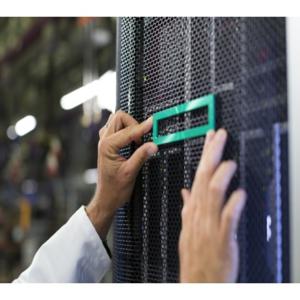 HPE Virtual Network Services
Software-defined networking has unleashed the true power of the cloud in data center networks. HPE Virtualized Network Services brings the same benefits to business connectivity by delivering a new wide area network service that provides you with the flexibility to adapt to your ever-changing business environment. Traditional VPN services are based on set functionality that can be deployed with little room for per-enterprise customization. With HPE Virtualized Network Services you can customize your branch networking to achieve network capabilities to match your specific business needs.
QuickSpecs
QuickSpecs
QuickSpecs (PDF)
QuickSpecs (HTML)
Image may differ from actual product
More Information
What's New
Centralized policy management and automation for branch customer premise equipment allowing a quick site turn up while lowering operational cost.
Centralized management control of network services.
Intelligent traffic steering on all available WAN links.
Simplified operations/auditing without compromising information security.
Open CPE architecture (x86) allows flexibility in CPE devices.
Key Features
Increase in Flexibility and Control
HPE Virtualized Network Services provides you with complete control of your enterprise's service without the overhead of a highly skilled team. Through the self-serve portal you can make any adaptions to the overall service and location changes.
Select the IP service from any provider depending on the needs of your locations: local, national or global. For example, premium private cloud services can be used for mission-critical applications and encrypted Internet links for high-volume non-mission critical applications.
Better Efficiency and Cost Saving
HPE Virtual Networking Services supports building a network that is both tailored and responsive to your enterprise's unique needs, without incurring the costs and complexities of a customized network.
Developed to run on the widest range of x86-based platforms to drive increased utilization of available compute and memory resources. The service is independent of the brand of deployed customer equipment which enables you to have complete flexibility in the supply chain.
QuickSpecs
Related Links
Hewlett Packard Enterprise Services
Max 4 items can be added for comparison.