Would you like to visualize, manage, and analyze SAN performance and overall operational health intelligently?
As organizations race to modernize the data center to support innovation and digital transformation, storage networks are evolving faster to accommodate the new applications. Administrators, therefore, need ways to visualize and manage SAN health and performance efficiently.
HPE SANnav Management Software is the next-gen SAN management application suite for HPE B-series Fibre Channel SAN environments. It consists of SANnav Management Portal Software and SANnav Global View Software. SANnav Management Portal builds the foundation for an autonomous SAN with a modernized and simple browser-based UI to monitor and streamline common workflows, such as configuration, zoning, deployment, troubleshooting, and reporting. SANnav Global View enables visualization of health, performance, and inventory of multiple SANnav Management Portal instances using a simple yet intelligent dashboard.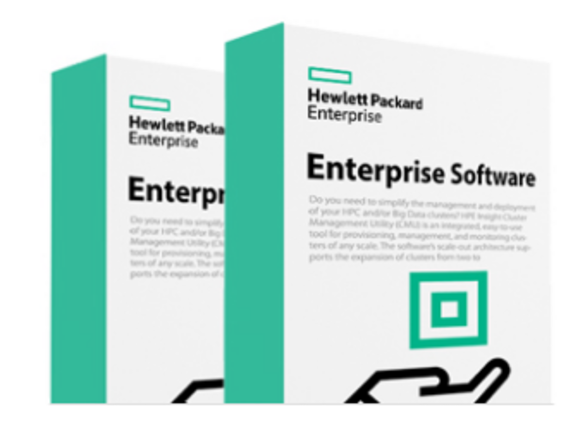 HPE Business Copy EVA Software, an array based application that utilizes a powerfully simple HPE Replication Solutions Manager (RSM) user interface, creates, manages and configures local replication on the full EVA product family to meet business continuity and regulatory requirements. Business Copy EVA shares an integrated management interface with HPE Continuous Access EVA Software. The RSM manages all local and remote replication features across the full EVA array storage family. The combination of the Business Copy EVA Software's unique Snapclone and Vsnap local replication technologies with an unparalleled easy to use RSM interface, businesses now can achieve new IT efficiencies. With the new Instant Restore capability enterprises can now quickly and easily restore a source volume if it should become corrupted. The flexible and cost effective license model offers a simple means to achieve growth without limits when business needs change.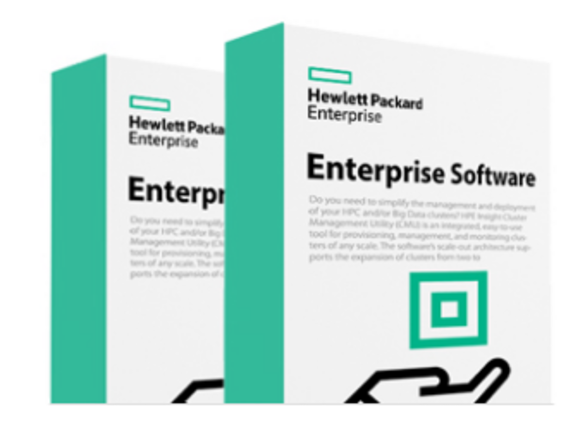 Do you need to simplify your storage environment to enable growth and reduce complexity?

Then HPE XP7 Intelligent Storage Manager is the application you need. HPE XP7 Intelligent Storage Manager is a configuration management tool that reduces the complexity of managing HPE XP storage systems. HPE XP7 Intelligent Storage Manager's intuitive Graphical User Interface enables a short learning curve, and gives users at-a-glance status of XP storage resources. Built-in configuration intelligence provides best-practice recommendations to help users simplify deployment, management, and maintenance. Quickly and easily create parity groups, pools, and volumes, then set replication policies for up to 50 XP storage systems. Intelligent Storage Manager reduces complexity and the effort required to manage storage resources, allowing for more time to focus on strategic revenue generating initiatives.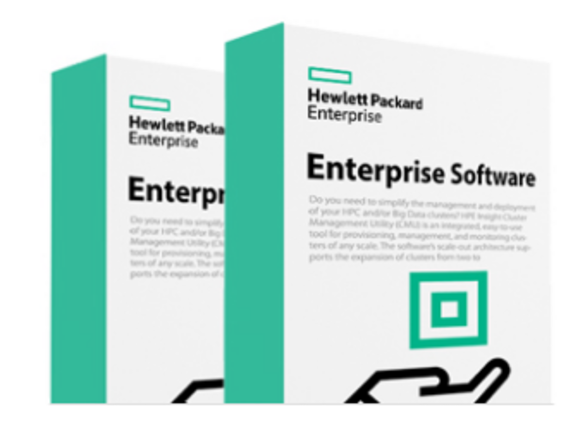 Do you need to save money, storage space, and valuable time deploying and managing backup and recovery solutions?

The HPE XP7 Data Protection Manager can improve data availability, compliance, governance, agility, and cost efficiency by enabling administrators to create policies and workflows that automate replication and copy data management. It simplifies copy data configuration by removing vast amount of complexity and the need to create and manage custom scripts, reducing deployment from weeks to minutes. Easily create and manage replication and copy services with the whiteboard-like GUI to meet quality of service requirements. This management solution tightly integrates copy services with applications to ensure application and crash consistent-backup.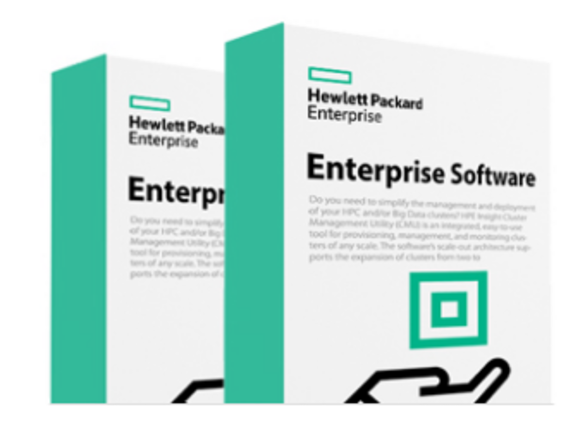 Don't you want to manage your B-series hardware seamlessly?

HPE B-series SAN Network Advisor Software and HPE B-series Data Center Fabric Manager Software (DCFM) provide comprehensive management of data center fabrics -- including configuration, monitoring, and management of all B-series Directors, Switches and HBAs.

HPE B-series SAN Network Advisor Software uses an intelligent dashboard that presents an at-a-glance summary of all discovered B-series and third-party IP devices, including inventory and event summary information. It provides support for Fibre Channel (FC) SANs with configuration, zoning, and visualization capabilities, including HBA, storage, SAN fabric, and Layer 2 switch topology views.

HPE B-series DCFM Software provides management of multiple 4 Gb and 8 Gb B-series Directors, Switches, and HBAs. By measuring and displaying network performance, and provides the essential functions for efficiently configuring, monitoring, and dynamic provisioning SAN fabrics.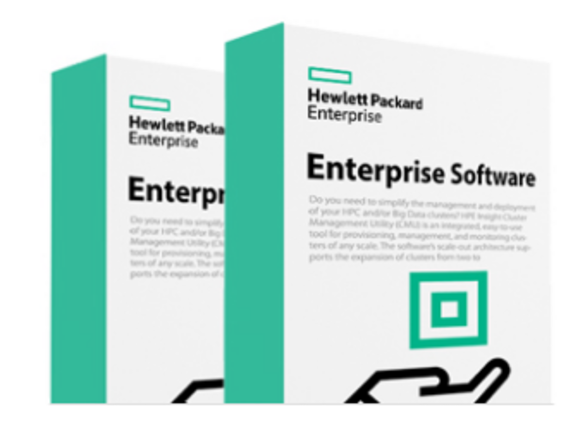 HPE Library and Tape Tools is a free, downloadable, and robust diagnostic tool for all Hewlett Packard Enterprise tape storage products. Provided for untrained administrators as well as experienced professionals, it is ideal for customers who want to verify their installation, facilitate product reliability, perform their own diagnostics, and achieve faster resolution of tape device issues. HPE Library and Tape Tools performs firmware upgrades, verification of device operation, failure analysis, and a range of utility functions. Performance tools assist in troubleshooting bottlenecks and system configuration checks warn of common host issues. It also provides seamless integration with Hewlett Packard Enterprise support by generating and e-mailing test results and support tickets. Our support desk will require the use of this product to troubleshoot most device issues, so it is recommended that a support ticket is pulled and the device assessment test is run before calling.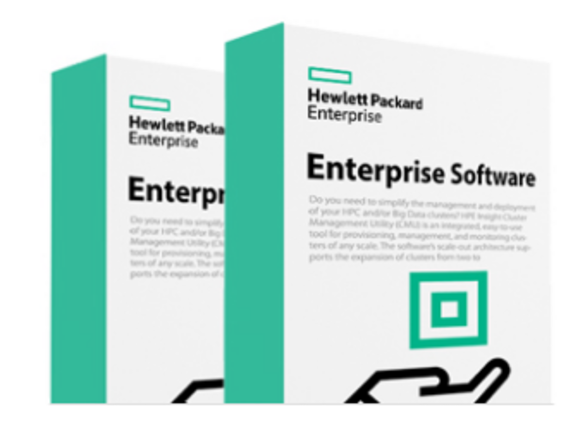 Having difficulty with replication tasks and disaster recovery?

HPE P2000 Array System Remote Snap Software offers controller-based, asynchronous replication technology that provides local or remote replication among the HPE P2000 G3 MSA Arrays. HPE Remote Snap functionality is based on existing Snapshot technology offered by HPE MSA2000 SAN Array products. Snapshots are used to track the data to be replicated as well as to determine the differences in data updated on the master volume, minimizing the amount of data to be transferred. Supporting both Ethernet and Fibre Channel interconnects provides flexible options to your application environments. Protect your investment with Snapshot based replication enabling local and remote recovery based on need. Leveraging the integrated 64-Snapshots and the Volume Copy standard on the P2000 G3 MSA Array, the Remote Snap cost-effectively creates the local or remote copies.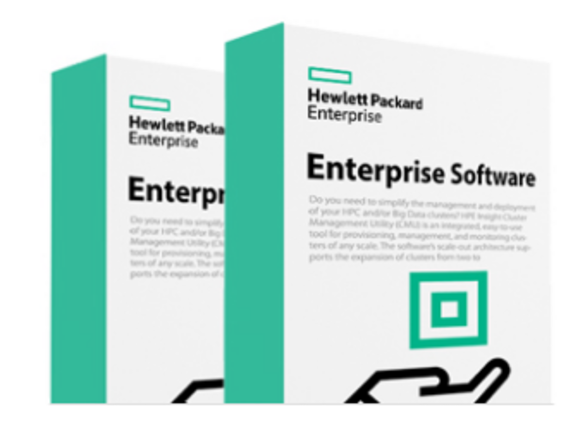 If you have been worried about data protection and system downtime, then your worries are now over.

HPE Cluster Extension Software (CLX) is an integrated solution that works with HPE Storage Array to protect against system downtime. Delivering automatic failover of application services and read/write enabling of remotely mirrored mid-range/high-end storage over metropolitan distances. CLX delivers true hands-free failover/failback decision making. If a storage administrator is unaware of the outage, unable to respond, or not present, HPE Cluster Extension Software can manage the failover because it requires no server reboots or LUN presentation/mapping changes during failover.

CLX Software supports the entire HPE 3PAR/3PAR StoreServ, XP/P9500 and EVA/P6000 arrays.
Added to Your Shopping Cart
Product Availability by Store Location
Max 4 items can be added for comparison.