Would you like to visualize, manage, and analyze SAN performance and overall operational health intelligently?
As organizations race to modernize the data center to support innovation and digital transformation, storage networks are evolving faster to accommodate the new applications. Administrators, therefore, need ways to visualize and manage SAN health and performance efficiently.
HPE SANnav Management Software is the next-gen SAN management application suite for HPE B-series Fibre Channel SAN environments. It consists of SANnav Management Portal Software and SANnav Global View Software. SANnav Management Portal builds the foundation for an autonomous SAN with a modernized and simple browser-based UI to monitor and streamline common workflows, such as configuration, zoning, deployment, troubleshooting, and reporting. SANnav Global View enables visualization of health, performance, and inventory of multiple SANnav Management Portal instances using a simple yet intelligent dashboard.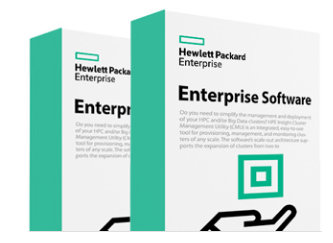 Are you dealing with error-prone and time consuming manual provisioning and management of storage? HPE Storage Software Development Kits simplifies automation of HPE 3PAR Storage management tasks including provisioning, monitoring, metrics reporting from configuration management tools and programming languages such as Python and Ruby. To have a public cloud like agility, automation of infrastructure tasks are a must. Manual provisioning and management of storage arrays can be complex, time consuming and error prone. The HPE Storage Software Development Kits provides developers and administrators with easy-to-use functions in native programming languages and significantly reduces the amount of coding required for automating simple and complex storage management tasks. Now storage management can be streamlined by reducing manual storage provisioning and monitoring and reducing human errors that can result from manual operations.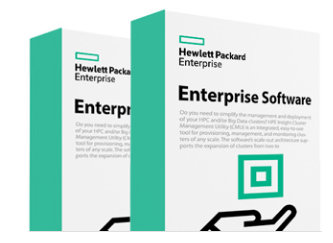 HPE Storage Integrations for Microsoft System Center provides monitoring of HPE Storage products using System Center Operations Manager (SCOM) and storage provisioning and management for select HPE Storage products with Hyper-V based virtual machines from System Center Virtual Machine Manager (SCVMM).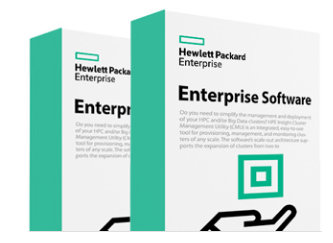 HPE Library and Tape Tools is a free, downloadable, and robust diagnostic tool for all Hewlett Packard Enterprise tape storage products. Provided for untrained administrators as well as experienced professionals, it is ideal for customers who want to verify their installation, facilitate product reliability, perform their own diagnostics, and achieve faster resolution of tape device issues. HPE Library and Tape Tools performs firmware upgrades, verification of device operation, failure analysis, and a range of utility functions. Performance tools assist in troubleshooting bottlenecks and system configuration checks warn of common host issues. It also provides seamless integration with Hewlett Packard Enterprise support by generating and e-mailing test results and support tickets. Our support desk will require the use of this product to troubleshoot most device issues, so it is recommended that a support ticket is pulled and the device assessment test is run before calling.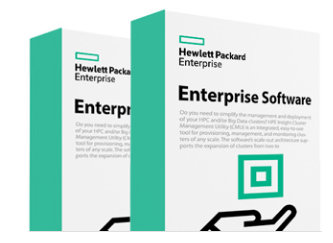 If you have been worried about data protection and system downtime, then your worries are now over.

HPE Cluster Extension Software (CLX) is an integrated solution that works with HPE Storage Array to protect against system downtime. Delivering automatic failover of application services and read/write enabling of remotely mirrored mid-range/high-end storage over metropolitan distances. CLX delivers true hands-free failover/failback decision making. If a storage administrator is unaware of the outage, unable to respond, or not present, HPE Cluster Extension Software can manage the failover because it requires no server reboots or LUN presentation/mapping changes during failover.

CLX Software supports the entire HPE 3PAR/3PAR StoreServ, XP/P9500 and EVA/P6000 arrays.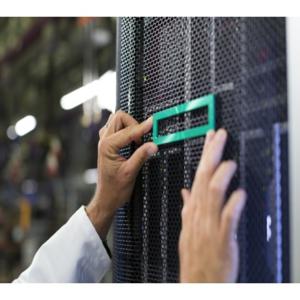 What I can do to improve the capacity efficiency of my legacy storage volumes without complex data migration or professional services?

HPE 3PAR Thin Conversion Software leverages the zero-detection capabilities within the HPE 3PAR Gen3 ASIC to drive the conversion of inefficient, "fat" volumes on legacy arrays to more efficient, higher utilization "thin" volumes on HPE 3PAR Storage Systems. This "thinning" of volumes enables data centers to meet Green IT targets, eliminate wasted space, and increase utilization rates. Because the fat-to-thin conversion mechanism is built into array hardware, volume conversions take place inline, at wire speeds, while preserving service levels, and without disruption to production workloads. With Thin Conversion, a technology refresh no longer requires a terabyte-for-terabyte replacement, but instead offers the opportunity to reduce capacity requirements by 50 percent or more without the need to invest in professional services.
Managing a virtualized infrastructure can be a daunting task considering the sheer amount of data, innumerable tasks, virtual and physical asset management, and simultaneous processes handled each day. It can prove to be an overwhelming challenge to oversee, maintain, and manage all your virtual machines (VMs), especially when you need to use multiple separate consoles for each operation. What if you could know exactly what was going on in your VMware® environment? HPE Storage Plug-Ins for VMware can provide you with the insight you need to manage your physical storage resources inside of your native and familiar VMware management tools. HPE Storage Plug-Ins for VMware provide value added management, monitoring, and automation integration for VMware environments through VMware® vCenter™ and VMware vRealize plug-ins that manage HPE Storage systems.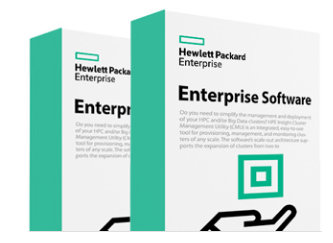 Does your storage environment require granular and centralized outbound and remote services policy administration?

With HPE 3PAR Policy Manager Software, customers have the ultimate flexibility and control to allow or deny outbound communications or remote service connections to and from HPE 3PAR Storage Systems at the customer site. Policy Manager enables customers to define and implement remote service access policies. Policy configurations are managed by the customer, ensuring integrity of customer-configured remote access policies. To ensure limited access, Policy Manager is installed on a customer-provided server.

Policy Manager also serves as the centralized point for collecting and storing audit logs of all diagnostic data transfers and authorized remote service connections to and from all devices managed by the software. Since policies are administered by the customer, the audit logs are a trusted source for reporting and compliance.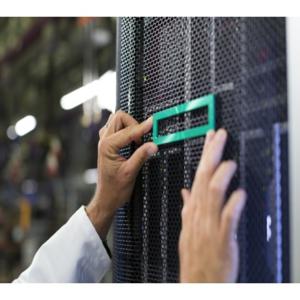 HPE 3PAR System Tuner Software spreads volumes evenly and widely across all available resources so that HPE 3PAR Storage can deliver balanced performance. However, as the storage system scales and new applications come online, new access patterns may emerge that result in sub-optimal performance levels.

HPE 3PAR System Tuner Software autonomically and non-disruptively detects potential bottlenecks and hotspots then rebalances volumes to maintain peak performance without impacting service levels or changing pre-existing service level characteristics such as RAID level.
Added to Your Shopping Cart
Product Availability by Store Location
Max 4 items can be added for comparison.