Would you like to visualize, manage, and analyze SAN performance and overall operational health intelligently?
As organizations race to modernize the data center to support innovation and digital transformation, storage networks are evolving faster to accommodate the new applications. Administrators, therefore, need ways to visualize and manage SAN health and performance efficiently.
HPE SANnav Management Software is the next-gen SAN management application suite for HPE B-series Fibre Channel SAN environments. It consists of SANnav Management Portal Software and SANnav Global View Software. SANnav Management Portal builds the foundation for an autonomous SAN with a modernized and simple browser-based UI to monitor and streamline common workflows, such as configuration, zoning, deployment, troubleshooting, and reporting. SANnav Global View enables visualization of health, performance, and inventory of multiple SANnav Management Portal instances using a simple yet intelligent dashboard.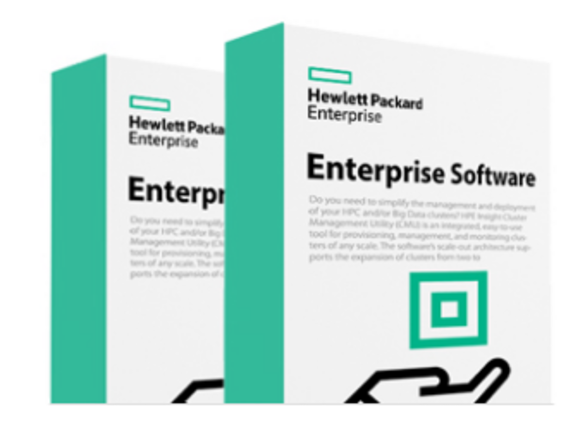 Having difficulty with replication tasks and disaster recovery?

HPE P2000 Array System Remote Snap Software offers controller-based, asynchronous replication technology that provides local or remote replication among the HPE P2000 G3 MSA Arrays. HPE Remote Snap functionality is based on existing Snapshot technology offered by HPE MSA2000 SAN Array products. Snapshots are used to track the data to be replicated as well as to determine the differences in data updated on the master volume, minimizing the amount of data to be transferred. Supporting both Ethernet and Fibre Channel interconnects provides flexible options to your application environments. Protect your investment with Snapshot based replication enabling local and remote recovery based on need. Leveraging the integrated 64-Snapshots and the Volume Copy standard on the P2000 G3 MSA Array, the Remote Snap cost-effectively creates the local or remote copies.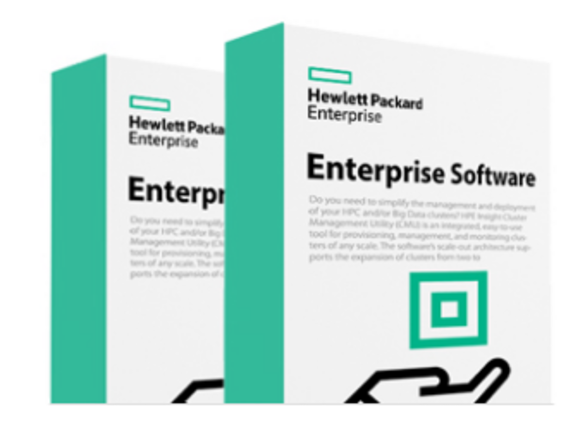 If you have been worried about data protection and system downtime, then your worries are now over.

HPE Cluster Extension Software (CLX) is an integrated solution that works with HPE Storage Array to protect against system downtime. Delivering automatic failover of application services and read/write enabling of remotely mirrored mid-range/high-end storage over metropolitan distances. CLX delivers true hands-free failover/failback decision making. If a storage administrator is unaware of the outage, unable to respond, or not present, HPE Cluster Extension Software can manage the failover because it requires no server reboots or LUN presentation/mapping changes during failover.

CLX Software supports the entire HPE 3PAR/3PAR StoreServ, XP/P9500 and EVA/P6000 arrays.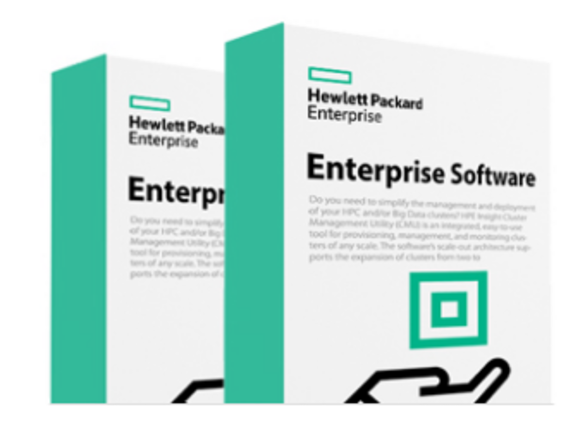 HPE XP P9000 Business Copy Software is a local replication solution that provides data copies within a single HPE XP P9500 Storage, or in storage systems attached to a XP P9500 as external storage. XP P9000 Business Copy Software uses array-based replication technologies that do not interfere with host-level operations, allowing customers to spend time conducting business rather than worrying about how backup and testing operations will impact your systems.

Providing snapshots and mirrors, XP P9000 Business Copy Software reduces the cost of backups, accelerates recovery from failures, provides deployment flexibility, and simplifies application testing. Create full copies in physically separate locations within the array so that accesses to the copy will have no impact on the original production volume. Use the space-efficient snapshot capability to create frequent point-in-time copies of important volumes so that you can quickly restore data to an earlier version if necessary.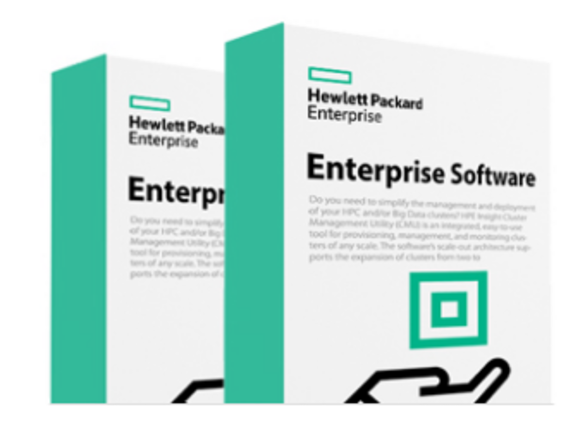 Store and manage mainframe and open systems data on a single HPE XP P9500 Storage. HPE XP P9000 Data Exchange Software allows seamless data exchange between mainframe and open systems hosts. It provides management of data format and code conversions, and allows information sharing across computing platforms. It supports HP-UX, Windows, Linux, Sun Solaris, IBM AIX and mainframe operating systems.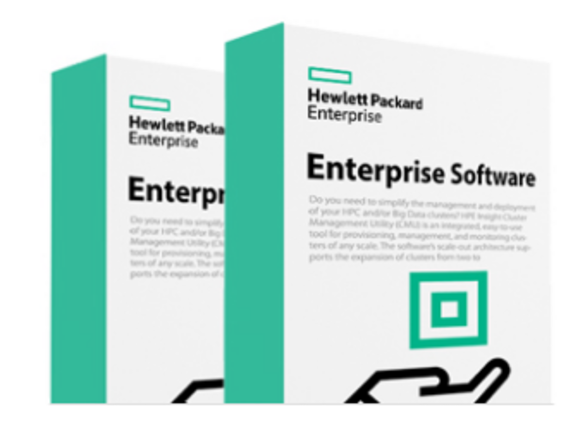 HPE XP P9000 DKA Encryption Software enables the encryption capability for all the data that is stored on the internal drives of the HPE XP P9500 Storage. The Enhanced DKA encrypts the data on disk drives so that data cannot be read off a disk drive that is removed from the HPE XP P9500 Storage. Only data on the disk drives is encrypted (data in cache is not encrypted).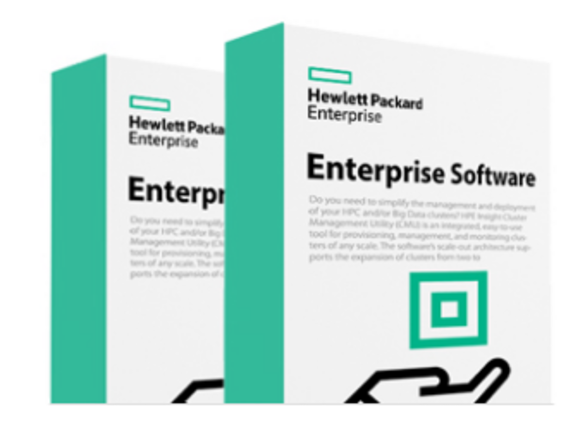 In today's business world, mergers, acquisitions, and technology changes have created IT environments where varieties of dissimilar servers and storage must co-exist. HPE XP P9000 External Storage Software decreases the stress and reduces the cost of owning heterogeneous data storage by simplifying and centralizing common SAN management tasks through storage virtualization. In addition it simplifies movement of data between dissimilar arrays. HPE XP P9000 External Storage Software provides these benefits by giving you the ability to access, monitor, and manage data residing on a variety of different disk arrays as if all of the data were residing on an HPE XP P9500 Storage.

Through advanced virtualization technology, HPE XP P9000 External Storage Software enables the hosting of HPE XP P9500 Storage data on externally attached disk arrays. Servers can see the capacity of the various arrays, but are insulated from the physical attributes.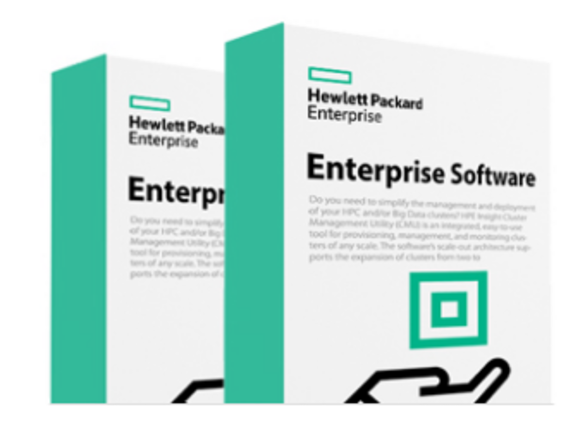 HPE XP P9000 Array Manager Software improves efficiency and maintains quality of service by allowing you to manage data volumes and allocate HPE XP P9500 Storage resources so that your applications receive the proper level of support. Create LUNs, create expanded LUNs, and create small custom size volumes, and establish host access to them. Efficiently control replication volumes with a host-based command line interface. Improve performance by reserving areas of cache to store frequently accessed data. Isolate applications by subdividing the XP P9500 Storage into smaller segments, each consisting of dedicated cache, disk and ports.

HPE XP P9000 Array Manager Software protects your data by controlling access, preventing unauthorized alteration, and securely deleting data when it is no longer required. Configure security to prevent unauthorized servers from accessing the data.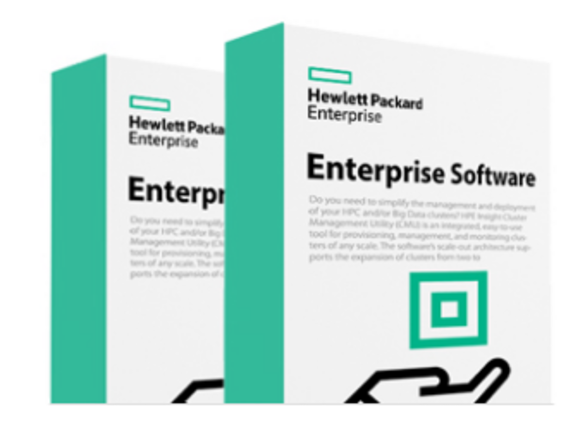 HPE XP P9000 for Compatible Parallel Access Volumes and HPE XP P9000 for Compatible Hyper PAV Software enable high performance concurrent access of mainframe volumes by permitting a mainframe host system to issue multiple I/O requests in parallel to individual logical devices within the HPE XP P9500 Storage. Without PAV, mainframe systems can initiate only one I/O request per device at a time, and must wait for the I/O to complete before starting another I/O request to the same device. By utilizing alias addresses that all point to the same device as the base address, PAV enables the host system to start several I/O requests simultaneously to the same device, thus greatly improving performance.

The XP P9500 Storage supports static PAV, dynamic PAV, and Hyper PAV. With static PAV, the number of aliases assigned to each base device does not change. With dynamic PAV, high workload base devices can borrow idle PAV aliases from other base devices, increasing their I/O capability.
Added to Your Shopping Cart
Product Availability by Store Location
Max 4 items can be added for comparison.