Would you like to visualize, manage, and analyze SAN performance and overall operational health intelligently?
As organizations race to modernize the data center to support innovation and digital transformation, storage networks are evolving faster to accommodate the new applications. Administrators, therefore, need ways to visualize and manage SAN health and performance efficiently.
HPE SANnav Management Software is the next-gen SAN management application suite for HPE B-series Fibre Channel SAN environments. It consists of SANnav Management Portal Software and SANnav Global View Software. SANnav Management Portal builds the foundation for an autonomous SAN with a modernized and simple browser-based UI to monitor and streamline common workflows, such as configuration, zoning, deployment, troubleshooting, and reporting. SANnav Global View enables visualization of health, performance, and inventory of multiple SANnav Management Portal instances using a simple yet intelligent dashboard.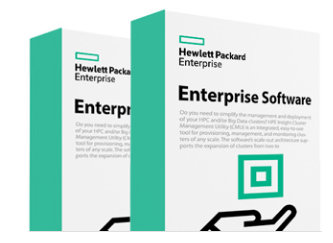 HPE EVA Dynamic Capacity Management Software (DCM) provides a comprehensive solution that automates storage provisioning and improves capacity utilization for the HPE Enterprise Virtual Array (EVA) family. DCM Software uses advanced automation to "right-size" the supported file system and the EVA virtual disk (Vdisk) storage volume to the needs of an application. This dramatically improves capacity utilization by allowing the administrator to simply specify a capacity utilization range for each Vdisk.

Configuring EVA DCM Software policies takes just seconds with its effortless wizards and advanced automation. The simple ""set and forget"" provisioning not only reduces the resource cost of ongoing storage provisioning, but also allows for the potential postponement of additional capacity purchases due to increased storage utilization. This reduces the operational costs of powering and cooling unnecessary storage while lowering the enterprise's carbon footprint.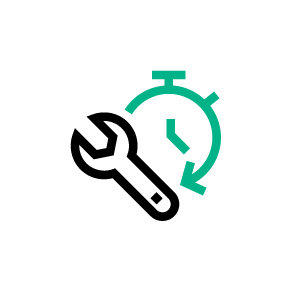 Storage Area Networks and the tools that are used to manage them have become increasingly complex. SAN administrators spend more time in configuration tasks – tedious manual activities which can potentially result in unplanned downtime. The reasons for the complexity include the increased adoption of Virtualization – a complexity stemming from mapping the virtual and physical layers of the SAN and the adoption of multiple protocols - iSCSI, FC and FCoE. HPE Smart SAN for 3PAR makes SAN configuration and management simple and error-free through intelligent automation. It is a protocol agnostic application embedded in SAN components that enables the 3PAR to orchestrate configuration, settings and policies in a HPE StoreFabric SAN. HPE Smart SAN's Target Driven Peer Zoning enables you to configure zones accurately in minutes and not in hours and its automatic discovery mechanism creates a powerful platform which would enable real-time diagnostics and SAN analysis for more resiliency.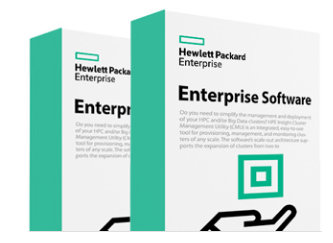 Do you need to protect your data across multiple site failures ? Are you looking for a multi disaster tolerant solution that also provides high availability?

HPE XP7 Three Data Center High Availability Suite with High Availability and Continuous Access Journal delta resync combines the high availability and synchronous replication at metropolitan distances with the long distance capability of journal replication.

A campus/metropolitan HA implementation allows for data currency due to Active-Active configuration at data center 1 and 2 with no impact to application availability or performance.

The HA pair volume are configured for Active-Active setup to provide for 14 9s availability.

If a failure at Site A, prevents host access to primary volume at Site A, read and write I/O can still continue to Site B, providing continuous server I/O to the data volume.

The journal for delta resync pair holds the differential data between the S-VOLs on local and remote sites.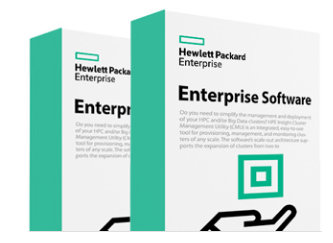 The HPE StoreFront Analytics software provides customers using HPE 3PAR StoreServ storage with dashboards to gain deep insights and visibility into log analytics of the storage infrastructure.
HPE StoreFront Analytics integrates directly into VMware vRealize Log Insight through dashboards and custom fields specific to HPE storage. This dashboard allows VMware vSphere administrators to quickly view storage logs and errors and allows to easier troubleshoot scenarios that span across virtual and physical layers, which includes the HPE 3PAR StoreServ layer.
By actively analyzing and providing alerts of virtual machines, datastores and storage, the VMware vSphere administrator's productivity increases, as does the ability to rapidly identify and troubleshoot potential problems and ensure consistent, predictable quality of service.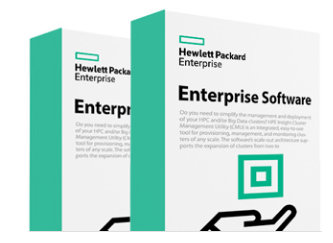 HPE Storage Plug-in for SAP Landscape Virtualization Management (LVM) is a high-performance and easy-to-use software to manage SAP landscapes in physical, virtual and cloud environments. It enables automation for customers to sync the data in Development, Training and Test environments with the Production environment. It provides a complete solution for administrators to make clones and refresh the SAP system/landscapes. The customers can also migrate SAP applications across the physical and virtual infrastructure. This reduces the administrative effort to manage SAP landscapes and improves productivity.

The customers can use this software for HPE 3PAR StoreServ Storage and HPE XP/P9500 Storage running in VMware, HP-UX, Windows and Linux environments with SAP LVM v2.0 and 2.1(latest).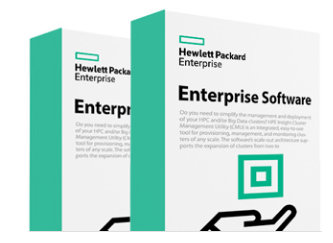 Developed and integrated into the open-source cloud platform, HPE OpenStack for 3PAR StoreServ and StoreVirtual Software provides simplified cloud management with all-inclusive enterprise class storage features in both Cinder (block) and Manila (file) OpenStack drivers. Efficiently and simply deploy and manage true convergence of block, file and object access with 3PAR StoreServ. With Tier 1 Storage and best-in-class service levels, 3PAR StoreServ delivers robust cloud performance. For agile and simple scale out storage, StoreVirtual VSA provides complete array functionality on top of Linux KVM/ESXi environments without external array hardware. Leverage your existing x86-based hardware and transform your internal or direct attached storage into fully featured share storage arrays.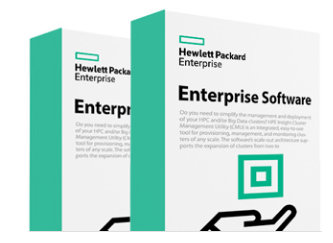 Are you wondering if the capacity in your Hewlett Packard Enterprise Storage array is running low or if your system's performance can continue to meet your applications' increasing demand? HPE StoreFront Remote is a Hewlett Packard Enterprise storage analytics platform designed to help you make better data center decisions. It complements the Hewlett Packard Enterprise on premises management solutions by providing insights and analytics into the storage infrastructure to help you plan better for growth, be proactive in identifying incorrect configurations and older versions of firmware and software. It also keeps you informed about the wellness status of your HPE Storage and in turn helps utilize your HPE Storage Arrays more efficiently.
Added to Your Shopping Cart
Product Availability by Store Location
Max 4 items can be added for comparison.