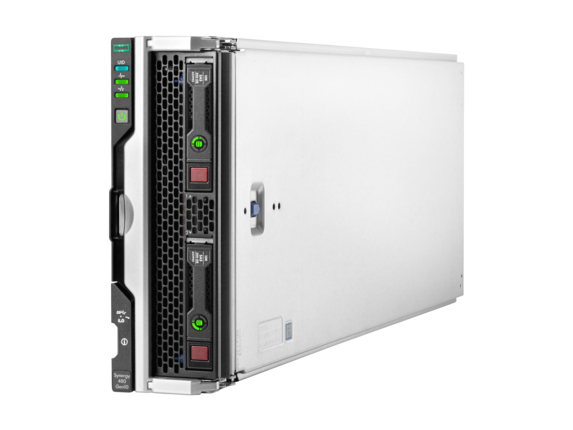 Are your data centers struggling to consolidate large workloads without compromising performance? Gain operational efficiency and control, and deploy IT resources quickly for any workload through a single interface. HPE Synergy is a powerful software-defined solution. HPE Synergy Composable Compute resources create pools of flexible compute capacity that can be configured almost instantly to rapidly provision infrastructure for a broad range of applications. The HPE Synergy 480 Gen10 Compute Module delivers an efficient and flexible two-socket workhorse to support most demanding workloads. Powered by Intel® Xeon® Scalable Family of processors, up to 4.5 TB DDR4, more storage capacity and controllers and a variety of GPU options within a composable architecture. HPE Synergy 480 Gen10 Compute Module is the ideal platform for general-purpose enterprise workload performance now and in the future.
What does it mean for Composable Infrastructure be managed like 'infrastructure as code'? HPE Synergy Composer provides native infrastructure management for composing and recomposing compute, storage, and fabric resources to meet any workload. 'Infrastructure as code' capability provides on-demand delivery and support of applications and services with consistent governance, compliance, and integration. This is a paradigm shift in managing infrastructure. Software-defined architecture auto-discovers and self-assimilates HPE Synergy resources for immediate use with template-driven operations. This intelligence increases the speed, efficiency, and reliability of operations. HPE Composer deploys, monitors, and updates the infrastructure from a single interface or from the Unified API. Infrastructure can be deployed for traditional, virtualized, containerized, and cloud environments. Resources can be updated, flexed, and redeployed in a frictionless manner without service interruptions.
Can HPE Synergy provision physical servers at cloud-like speed? Using HPE Synergy Image Streamer, you can rapidly change images on multiple compute nodes in an automated manner. HPE Synergy Image Streamer works with HPE Synergy Composer to rapidly deploy and update multiple physical compute nodes. Operating environment images for bare-metal use might boot directly into a running OS, or VM hosts might perform quick image changeovers. This 'infrastructure-as-code' capability maximizes your return on your systems investment by quickly delivering applications and services and by enabling rapid workload switching (across Linux, ESX, or MS Windows). Enhanced profiles provide true stateless images, which are automatically integrated with server hardware configurations and operating environment images for simplicity of use. Programmatic access is also provided through the Unified API. Integrate, automate, and customize your operations using HPE Synergy Image Streamer.
Added to Your Shopping Cart
Product Availability by Store Location
Max 4 items can be added for comparison.