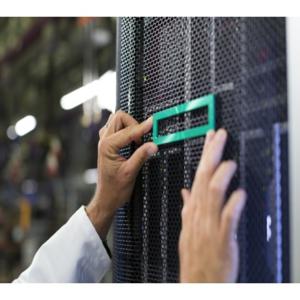 HPE Continuous Access EVA Software
Do you need to plan for advanced Disaster Recovery with simple configurations and management? HPE Continuous Access EVA Software provides an array based application that uses advanced replication technologies to replicate data over distance between HPE Enterprise Virtual Arrays. The HPE Continuous Access EVA utilizes the powerfully simple graphical user interface (GUI) provided by Replication Solutions Manager (RSM) Software to create, manage and configure remote replication on the entire HPE EVA family of storage arrays. With the combination of unique remote replication technologies and the unparalleled easy to use RSM Software interface, enterprises can be confident their information is protected in the event of a disaster. Furthermore, Continuous Access EVA Software provides the necessary components to solve enterprises business continuity objectives in a cost effective and easily deployable package.
More Information
What's New
Support for EVA 6400/8400
Update Warranty support for the EVA SW LTUs from 24x7 to 9x5
Key Features
Advanced Disaster Recovery
HPE Continuous Access Software helps enable compliance to business continuity and regulatory goals. Using advanced replication technologies, information is protected from disaster or unplanned downtime
Provides a fully automatic failover/failback of storage and servers by integrating with disaster tolerant solutions such as HPE Cluster Extension EVA Software, Metro Cluster and Continental Cluster products
Simple to Manage and Configure
Continuous Access EVA shares the exclusive unified, Replication Solutions Manager Software, with Business Copy EVA Software. This interface offers users a simple control point that utilizes job engines, wizards and host integration and an Interactive Topology Manager that reduces workload and errors
RSM provides automated scripts which reduce configuration time, number of clicks, steps involved in replication and job engines, wizards that makes configuration simple reducing workload and errors
Flexible and Versatile
Continuous Access EVA offers both synchronous and asynchronous modes of data transfers These two replication modes provide flexibility in recovery time and recovery point objective planning.
Single management interface that supports the full EVA product family and integrates with HPE Business Copy EVA.
* Prices may vary based on local reseller.
Find what you are looking for?
Need help locating the right product for your business?
Our product experts would love to chat with you to find products and services that enable opportunities and resolve your business problems.
Select country to get quote
Max 4 items can be added for comparison.