HPE Backup and Recovery Service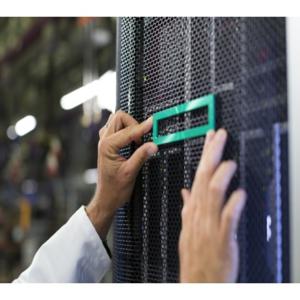 HPE Backup and Recovery Service
Are you looking for a way to automate protection of your VMware environment so you can be sure that virtual machines lost through an infrastructure outage, damaged by user actions or impacted by a malware attack can be efficiently restored to a known good point in time, in line with your service level commitment?
The HPE Backup and Recovery Service, available from the Data Services Cloud Console provides this automated protection. When needed VMs can be bought back from recovery points stored as VMware consistent snapshots, local backups or cloud backups. You can be confident that these recovery points are available, to restore your VMs, because the HPE Backup and Recovery Service automates protection based on your protection requirements.
Your organisation will also appreciate the unmatched storage efficiency of this data protection service. The HPE Backup and Recovery Service consumes less capacity than other VMware protection services or software solutions.
QuickSpecs
QuickSpecs
QuickSpecs (PDF)
QuickSpecs (HTML)
More Information
What's New
Automated protection of your VMware virtual machines based on the availability and restore requirements you have committed to your users.
VM protection using snapshots, local backups and cloud backups to efficiently enable recovery times in minutes and retention of up to 7-years.
Integrated management of local and cloud protection storage removes the need to separately manage storage targets for backup and ensure compatibility between the storage and backup software.
Data protection delivered as a service means you no longer need to plan for and execute updates to your backup software.
Available as a service from the Data Services Cloud Console for unified data and infrastructure management across multiple locations from wherever you are.
Unmatched storage efficiency means you consume less cloud storage and less on-premises storage than you would with other VMware data protection solutions.
Key Features
Easy to Setup, Operate and Scale
Protect your virtual machines with a cloud operational experience, so you spend less time managing data protection and have more time to work on performance and optimizations.
Automated protection using flexible Protection Templates that define the restore service agreements for your users.
Data protection delivered as a service means you do not have to plan or carry out any software patches or updates.
Integrated management of cloud and local backup targets removes the hassle of maintaining compatibility as secondary storage firmware is updated and backup software is updated.
The service scales as you need to protect more virtual machines.
Efficiently Store Backup Data and use Internet Bandwidth
Array integrated snapshots are highly bandwidth efficient and fast incremental backups.
Protection has limited impact on production storage performance as only small block deltas between current and previous snapshots are copied during backup.
HPE Catalyst deduplication technology delivers unmatched backup space saving for lowest backup storage costs locally and in cloud.
Hybrid protection with recovery points for near-instant recovery of VMs, recovery points for fast recovery of VMs with medium term retention and cost effective recovery points for long term backup retention.
Cloud native technology mean fast availability of new features and updates to subscribers.
Unified Protection Across all your VMware vCenters
Data Services Cloud Console is the cloud portal for data services that enables a unified experience for data and infrastructure management.
The Backup and Recovery Service provides a single interface for managing data protection schedules and the data protection storage removing the need to switch between backup software and storage device consoles.
Manage the protection of virtual machines in multiple locations through a single cloud console.
Manage protection using snapshots, local backup and cloud backups in a single Protection Template to unify fast restore options and efficient long term backup data retention.
* Prices may vary based on local reseller.
Find what you are looking for?
Need help locating the right product for your business?
Our product experts would love to chat with you to find products and services that enable opportunities and resolve your business problems.
Max 4 items can be added for comparison.